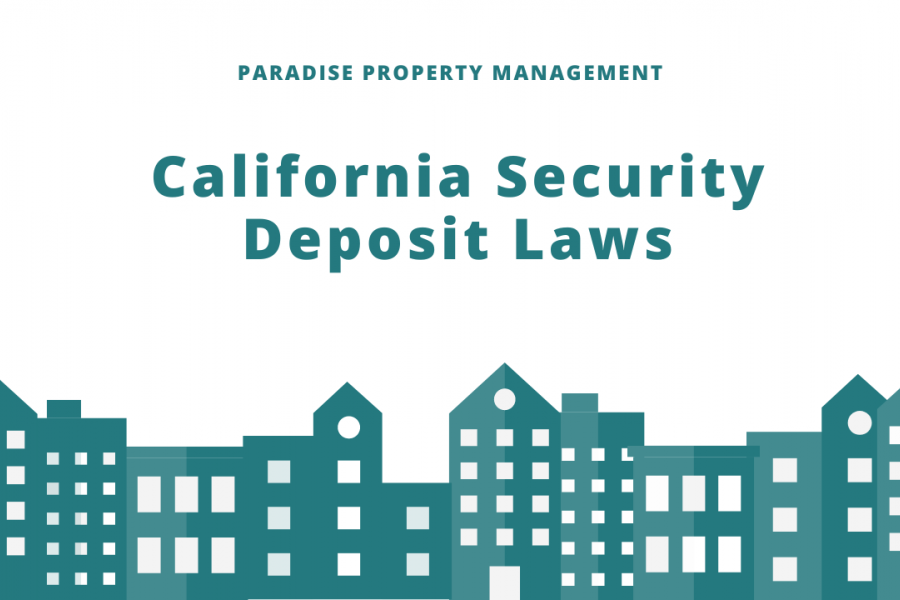 Do you require your tenants in California to pay a security deposit as part of their move-in costs? If so, it's important to familiarize yourself with California Security Deposit Law (CA Civ. Code §1950.5).
Statewide Landlord-Tenant Law provides a set of rules that landlords must follow when it comes to handling tenants' security deposits. The following guide will help you collect, manage and return your California tenants' security deposits.
How Much Can You Charge as a Security Deposit
Like many states, California law limits how much you can charge your tenants for a security deposit that may be featured on your lease or rental agreement on your residential property. This limit on security deposits is dependent on several factors which are described below.
Furnished Units
As per security deposit laws, If the landlord intends to rent a furnished residential property, then the most you can ask for as a security deposit is the equivalent of three months' rent. For example, if the rent is $1,000, then the maximum security deposit you can charge is $3,000 as per California landlord-tenant laws.
Unfurnished Units
If you plan on renting an unfurnished residential property, then you can't charge more than the equivalent of two months' rent for your security deposit as per California law and the lease agreement. As such, if you rent your unit for $1,000 a month you can only charge a security deposit equal to or less than $2,000.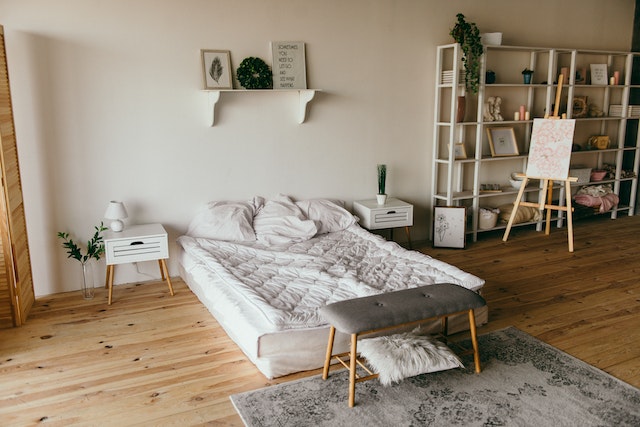 However, if your tenant owns a waterbed, then you may be able to add an additional 50% of one month's rent to security deposits in California.
Active Servicemembers
Per California law, for active service members, the limit for a security deposit is one month lower than the standard. For example, if they live in a furnished rental, the maximum deposit you can charge a servicemember is the equivalent of two months' rent.
That said, the limit for active service members does not apply if the following circumstances are met.
If the tenant has a poor credit rating even though they are less likley they can cover the month's rent.
If the renter has a history of causing excessive property damage.
If the tenant shares their lease with at least one person who isn't a spouse, parent, domestic partner, or dependent of the service member.
If any of the above circumstances apply, you can follow the standard security deposit limits.
Can You Charge a Pet Deposit
Yes! California Security Deposit Law allows landlords to charge an additional deposit for tenants with pets. Generally speaking, average pet fees in California range between $100 and $400.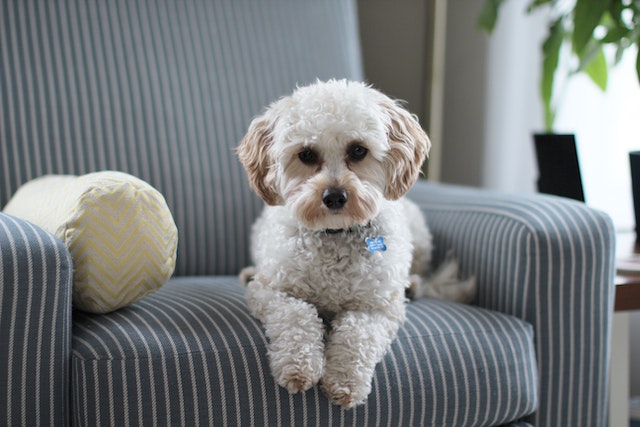 However, you can't require a pet fee from your tenants with service animals. That's because disability is a protected class under the Fair Housing Act. This act dictates that disabled tenants must be provided with full and equal access to housing just like other tenants.
Can You Charge a Non-Refundable Security Deposit
In the state of California, you cannot charge your renters a non-refundable security deposit to cover things like unpaid rent. In California, all security deposits are the property of tenants, less any allowable deductions stated on the rental agreements.
How Can California Landlords Store Security Deposits
As a landlord, you have the responsibility of storing your tenant's deposit during their tenancy. However, unlike some other states, California doesn't mandate any specific storage requirements. That means that you can store your tenant's deposit in any manner you like.
Do Landlords in California Have to Provide Their Tenants with a Security Deposit Receipt
No, this isn't a requirement in the state of California. Once you've collected your tenant's deposit on your residential property, you have no obligation to notify them. However, it's still a good practice to do so. In your receipt, you can let them know the date you received the deposit, the amount received, and where you're storing it.
When Can a Landlord Keep Part or All of a Tenant's Security Deposit
You can make reasonable deductions to a tenant's security deposit in the following scenarios. But these should be made clear in the rental agreement to avoid security deposit disputes.
If the tenant moves out of the unit without making all of their month's rent payments.

If the tenant doesn't clean the rental adequately before moving out. Use an itemized statement of cleaning areas to assist with this.

For costs related to restoring the rental back to its original state after the tenant moves.

To cover the cost of repairs for damage in excess of ordinary wear and normal wear and tear.

It's important to note that there are some exceptions when it comes to making deductions for repairs. You must not make a deduction if the repairs meet the following criteria.

If the damage on your rental unit was from a previous tenant, but this should be featured on an itemized statement.

When damage occurs as a result of normal wear and tear.

When damage occurs due to cumulative effects of ordinary wear and tear, even if the damage is beyond what would be classified as "usual" wear and tear. For example, if an old appliance stops working.
Do California Landlords Have a Right to a Walk-Through Inspection
Yes, a landlord may choose to perform a walk-through inspection before their tenant moves out of the rental. The purpose of this inspection is to see whether the tenant has caused excessive damage to the unit during their tenancy.
For the walk-through inspection to be successful, the following rules must be added to the rental agreement and adhered to.
You must notify your tenant of an initial walk-through in writing within a reasonable time before their tenancy ends. Your tenant reserves the right not to agree to the inspection. But if they agree to the inspection, then it must occur at least two weeks prior to the end of their tenancy.
You must present your tenant with a list of repairs that they need to make prior to the final inspection.
You must provide your tenant with notice at least 48 hours prior to the final inspection.
When Does a Landlord Have to Return a Tenant's Security Deposit
You must return your tenant's deposit within 21 days after they move out. In the notice, you must notify them of the following.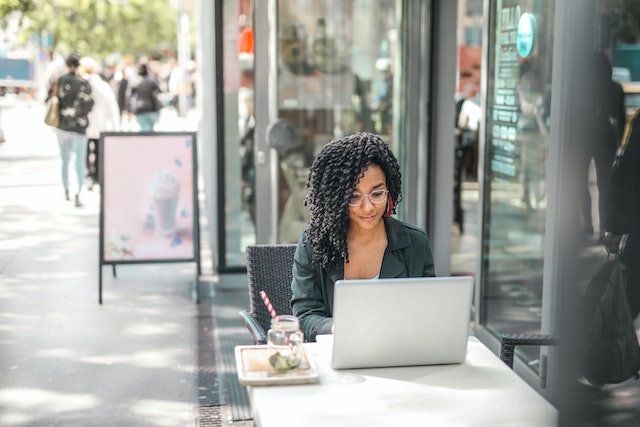 The security deposit amount you received at the start of the tenancy.
Any itemized deductions that are provided on a written notice.
A good faith estimate of the cost of repairs if any work is yet to be completed.
The portion of the deposit you're returning back to the tenant.
What Happens to a Deposit When the Property Changes Ownership
You'll have two options. The first is to transfer the deposit to the new owner and the second is to return the deposit to the tenant.
Bottom Line
If you need assistance with California security deposit laws, Paradise Property Management can help. We offer professional and effective property management services in Ventura County. We can assist with everything from marketing and maintenance, to helping you in a small claims court.
Disclaimer: This blog should not be used as a substitute for legal advice from a licensed attorney in your state. Laws change, and this post might not be updated at the time of your reading. Please contact us for any questions you have in regards to this content or any other aspect of your property management needs.